Parenting Classes
Parenting Classes
SEPARATING AND DIVORCING PARENT EDUCATION (SDPE) CLASS
Participants will receive certification for attending after successful completion of the class approved by the Delaware Department of Services for Children, Youth and their Families.
Children are likely to experience feelings of loss and fear when parents separate/divorce. Separation and divorce are processes that require adaptation to rapid change that can undermine the adults' capacity to parent effectively. However, with effort and deliberate work, both parents can meet the changing needs for healthy parent-child relationships.
The goal of the program is to direct parents towards rebuilding the parent-child relationship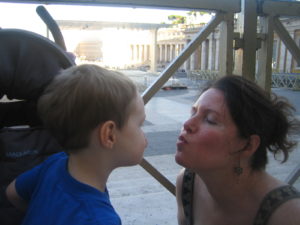 after separation/divorce to the greatest extent possible and provide parents with the tools to meet the child's emotional needs.
The program will emphasize the important role parent's play in establishing healthy parent-child relationships after separation and divorce, while taking into account the special needs of families.
Please note Payment is due prior to class date to guarantee a seat.  Register online, below. Please read important terms & conditions for registrants below.

WHEN: Saturday, February 4th, 9 a.m. – 3 p.m. 
LOCATION: Lewes Library, 111 Adams Ave., Lewes, DE.   Please go to https://lewes.lib.de.us/ for any specific requirements by the Lewes Library for visitors related to COVID precautions. 
FEE: The fee is $89 per participant. Payment is due prior to class to reserve a seat.  No refunds will be given. Credit for a future class may apply. Certificates of attendance are provided at the completion of each class. An additional $5 fee will be charged to replace lost certificates.
ACCOMMODATIONS: Please feel free to to bring lunch, beverages, and snacks. Several breaks will be provided. Children are not provided child care during the class. Please find alternative arrangements for child care.
REGISTRATION: To register, please complete the online form below. Co-parents may not attend the same class, per DCYF policy. By registering, participants agree that I may share their registrations with the co-parents to inform them (if they attempt to register for same date) that they may not be registered.  Please bring your photo ID to class with you.
If registering online, please call 430-2127 if you do not receive a text or e-mail confirmation at least three days prior to the scheduled class. Due to state mandate, the presenter reserves the right to decline anyone who arrives after the start time of class.

Registration Form
Fill out the form below to register online today!
Additional Resources
click here for Separating & Divorcing Community Resources
click here for Separating & Divorcing Reading List
click here for child development fact sheet toddlers 2-3
click here for child development fact sheet pre school 3-5
click here for child development fact sheet school age 6-8
click here for child development fact sheet school age 9-11
click here for child development fact sheet young teen
click here for child development fact sheet older teen
Nemours Emotional Wellness Tips
Participants' Comments
"This was not at all what I thought it would be. It was good. I admit, I needed this. There, I said it."
"I thought it was going to be stupid. What could I be taught after going through this for a year? but I learned things to take home… glad I came."
"I did not want to come to this class. I'm being serious, but I learned a lot from listening to y'all {the participants.}"
"I've taken a parenting class previously. This class was better and focused more on the child."
"I chose this class because when I called, she {Ms. Dukes} made me feel comfortable."

"I liked the small class size."
…" the whole perspective, not just the DON'Ts"
"I realized how much my behavior impacted my kids…staying positive for them makes me the best mom I can be."
…"smaller size of the class gave us all an opportunity to talk."
…"glad there were other dads in the class."
…"instructor runs a good class."
"I don't normally talk about my business. Nice to know the feelings are the same and I am not alone."
"… would like bean bag chairs."
"Everything was handled appropriately in this class."
… "share common experiences."
…"helped me be more positive and learn things from my child's perspective."
"I can handle this [now]."
"I liked that when I called and left a message, my call was returned the same day and the website was recommended. I was not immediately asked for my credit card."
"I can't wait to use this stuff tomorrow when she {co-parent} comes to pick up the kids."
"I parent. And I work. That's what I do. Nice to be in a format with other people going through what I am."